Reviews for Top Rated Dealer in Spillville, IA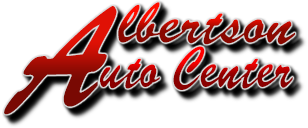 Jun 18, 2022
,
Carol Steva
Jan 14, 2022
,
Kerry Poggiosantos
"
Love my new-to-me SUV. Great trade in value on my previous vehicle. Would highly recommend to everyone looking for a quality used vehicle.
Dec 14, 2021
,
Amber Rose Wilson
Jul 30, 2021
,
Tasha Reynolds
"
I highly recommend Albertson Auto Center. Great service! Great deals! Check them out!
Jul 21, 2021
,
Rishi Pal Tanwar
"
Great customer service +18O56O854O6 NO NONSENSE and GREAT ASSISTANCE!!!
Oct 17, 2020
,
T Morrissey
"
We spent a month looking at every used dealership in ne iowa to find a reliable suv. This was the only place that had something to fit our needs. They had more than one good option for us. They were really great to work with. Also the have such a lovely and welcoming door greeter (dog). Thank you guys!
Feb 4, 2020
,
Eric Albertson
"
I was very satisfied with my experience here.
May 7, 2019
,
Brandon Albertson
"
Bought a 2004 Chevy Avalanche from them, but ended up having some brake issue right on the way home with it. Thankfully every one came together and got every thing sorted out and fixed and got me back on the road. Professional people that value their customers.
"
Purchased two vehicles from here. Good price and very honest people.
Nov 11, 2018
,
Dylan Freese
Feb 2, 2018
,
Danielle Kleppe
"
My family and I have purchased vehicles from Duane and his family for over 15 years. We have had very good luck, including the boat, motor and trailer, we purchased a few years back. I highly recommend Albertsons auto to anyone looking for a reasonably priced USED car!!! They have always treated us fairly!
Jul 30, 2013
,
Carver Allen
Powered by
Dealer Car Search
Disclosure
The reviews displayed may or may not be a complete set. Reviews may be removed if they:
i. Are abusive. An abusive review or comment is one that makes personal attacks, threatens, or harasses others, or uses profanity.
ii. Violate privacy. Reviews that mention specific names of individuals or personal information in a manner that is inappropriate and/or unrelated to the performance of the service rendered are subject to removal.
iii. Are not from a current customer.
iv. Contain material falsehoods.
v. Are deemed inappropriate.
To encourage all feedback, positive or otherwise, an equal incentive for reviews, regardless of rating, may have been provided to the reviewer.
Google reviews provided via APIs https://www.google.com/+/policy/embedded-content.html
Facebook reviews provided via APIs https://developers.facebook.com/